Salam,

Ehem, here another review.
Slightly different from the recent movie that i blogged.
Madagascar 3!

Its technically a sequel from the past episode of Madagascar.

Best friends, stuck in Africa.
They do what bestie are best for: helping each other out.

Lots of friendships, love, theme in.
There is no SX element, i shall say.
Totally suitable for kids, and those who appreciate true love without sex element.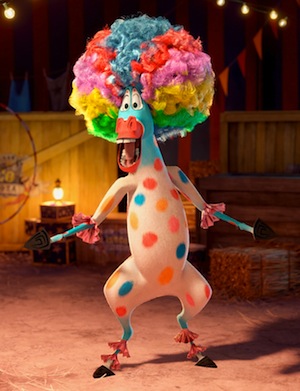 Lots of funny stuff in the movies.
Worth watching.

Just that the story line nothing much different.

I mean: friends in problem, friends help, they go somewhere, try to go home, got stuck in the middle, find love, make wrong decissions, correct things, live happily.

Technically, thats the story.
Bye!